Looking for an air fryer recipe? We got you covered! Whether you have just purchased your first air fryer or it's been there for years but couldn't make anything out of it, then here are some of these amazing air fryer recipes.
We have put together the 17 Amazing Air Fryer Recipes which are easy to prepare and are best for busy weeknights.
---
Best Air Fryer Recipes
16) Air Fryer Ravioli
These crispy bite-size breaded and fried ravioli are delicious dipped in marinara sauce and would be perfect for your next game-day party.
Get Recipe here
---
15) Air Fryer Chicken Wings
Air Fryer Chicken Wings have crisp salty skin with a hint of garlic and lemon pepper in every bite. These are seasoned to perfection and cook so fast with no marinating required!
Get Recipe here
---
14 ) Air Fryer Pizza Rolls
Ditch the store-bought snacks and make your own Air Fryer Pizza Rolls at home! Baked, not fried, these pizza rolls are ready in only 8 minutes and can be frozen for a quick snack.
Get Recipe here
---
13 ) Homemade Air Fryer Egg Rolls
Make crispy homemade egg rolls in an air fryer! It is easy to make air fryer egg rolls at home without the mess and hassle of deep-frying. These takeout favorites are crispy on the outside and filled with tasty pork and cabbage.
Get Recipe here
---
12 ) Grilled Cheese
You'll love making air fryer grilled cheese. This easy and simple air fryer cheese melt sandwich is a fantastic quick lunch or meal. Kids love this.
Get Recipe here
---
11 ) Twice Baked Potatoes
Hearty baked potatoes are filled with mashed potatoes, sour cream, and cheese and topped with bacon and chives.
Get Recipe here
---
10 ) BBQ Chicken Wrapped in Bacon
Air Fryer BBQ Chicken wrapped in bacon and sweetened with a little sprinkle of brown sugar bakes up fast, and crispy. Perfect for dinner or snacks!
Get Recipe here
---
9 ) Air Fryer Fried Pickles Texas Road House Copy Cat
Air Fryer Fried Pickles Texas Road House Copy Cat is one of my favorites! This is a Texas Road House Copycat Fried Pickle recipe. To make it even better it is made right in the air fryer.
Get Recipe here
---
8 ) Air Fryer Hamburgers
If you're like me and you don't like the mess and hassle of cooking hamburgers on the stovetop, you'll love these Air Fryer Hamburgers. They taste delicious and there's no greasy mess to clean up.
Get Recipe here
---
7 ) Air Fryer Baked Sweet Potato
Our Air Fryer Baked Sweet Potato recipe results in a sweet potato baked to perfection! The best Air Fryer Baked Sweet Potato ever!!
Get Recipe here
---
6 ) Air Fryer Donuts
With a can of biscuit dough and just the teensiest spray of oil, you can be enjoying warm, flaky donuts in just 10 minutes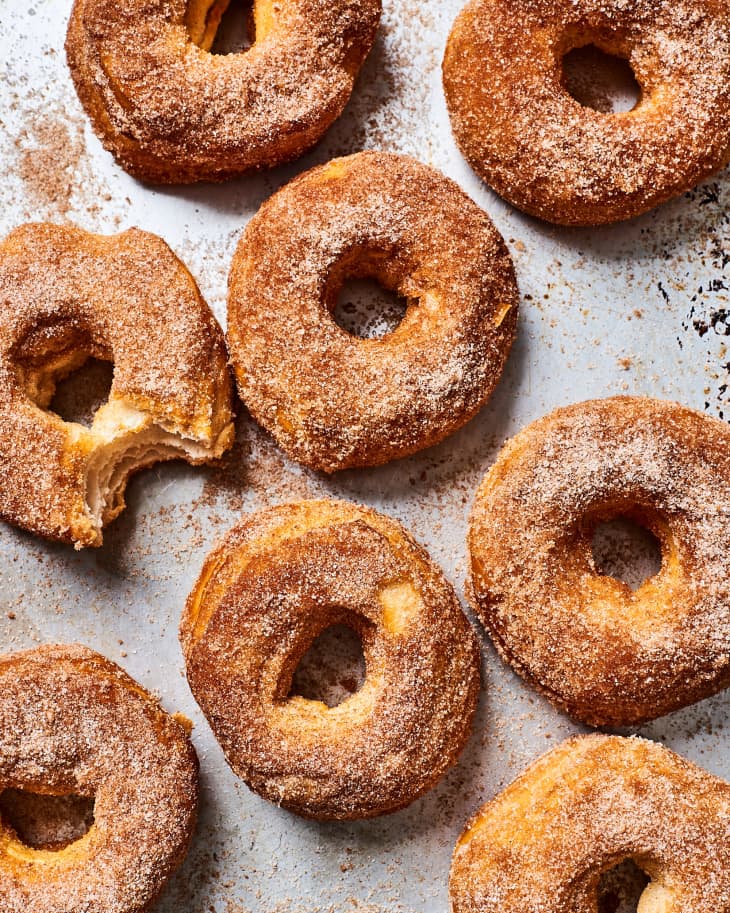 Get Recipe here
---
5 ) Air Fryer Salmon
Air Fryer Salmon is a quick and easy way to cook salmon, which results in seared edges and a tender, flaky center. Ready in 10 minutes, low carb & low calorie
Get Recipe here
---
4 ) Chicken Parmesan
Quick and Easy Air Fryer Dinner Recipe! This Chicken Parmesan Air Fryer recipe is healthier than the original and just as good!
Get Recipe here
---
3 ) Air Fryer Shrimp Recipe
Simple Air Fryer Shrimp will have dinner on the table in a flash! This easy recipe is endlessly customizable, and can be used in many different dishes, or all on its own as a main course!
Get Recipe here
---
2 ) Air Fryer Onion Rings
Crispy onion rings are made in the air fryer for a healthier alternative to deep-fried onion rings.
Get Recipe here
---
1 ) Crispy Air Fryer Brussels Sprouts
You've never had Brussels sprouts like these! These Parmesan Air Fryer Brussels sprouts are crispy, savory, and delicious! Plus they're keto-friendly!
Get Recipe here
---
Air Fryer Recipes are best for a busy weeknight schedule, and these delicious recipes will make your work easier. You must give it a try, definitely going to love it.
If you love the recipes then make sure to share them with your family and friends, they'll appreciate it.